How I build a Fire Fountain
by Paul G Russell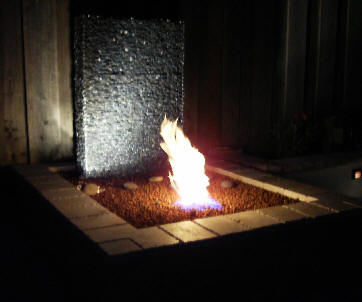 The first idea I had was to create modern fountain but didn't have room in the back yard.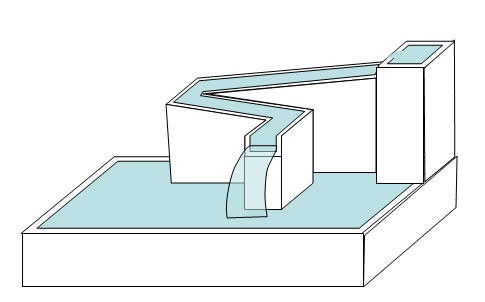 The second idea was to create Zen like fountain that had a hidden fire pit.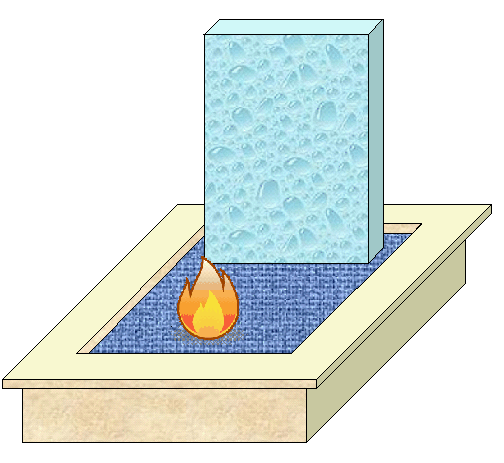 Went looking at other ideas on the web.
Next step was to determine how much and what kind of materials. I wanted low cost easy to source.
Basic materials
Cinder blocks
Bricks
2 mortar mixing basin (one for the fountain and one to mix mortar)
Fire pit ring (example)
Gas line supplies
Stage 1 - lay out the foundation - here you can see I'm using 2x4 to make sure everything is square. Also note the dowels for mortar spacing.
Brick foundation to make the base strong and to allow drainage of the pit. The spaces of the bricks is NOT filled with mortar.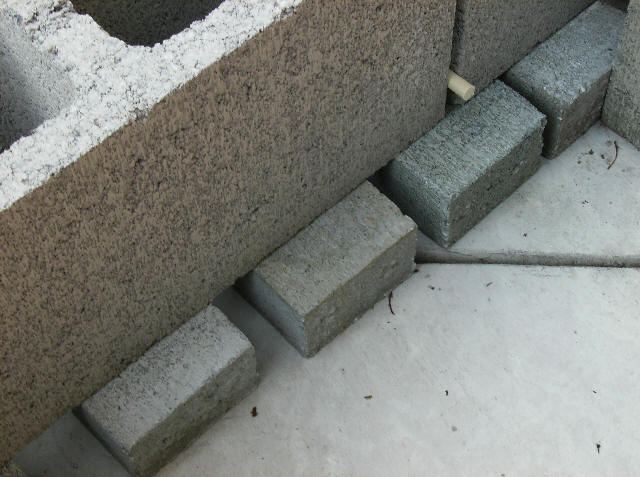 Here is the fountain water basin which uses one of the mortar mixing tubs. Note the cinder block brick wall to divide the fire pit from water area.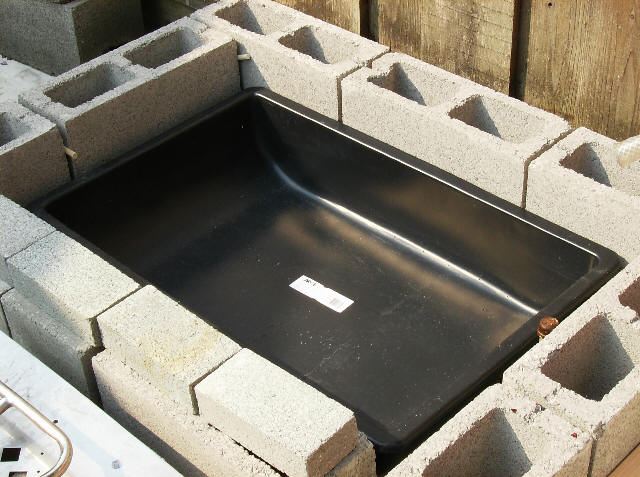 Fountain fire pit base foundation mortared in place.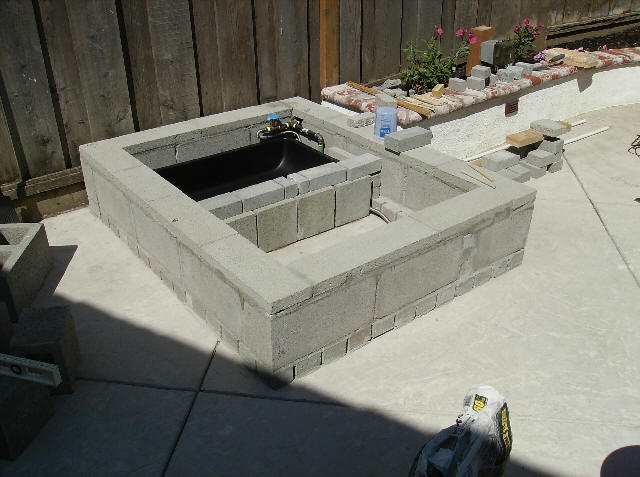 Flexible gas line and on/off valve is behind the fountain wall zone.
Fountain wall foundation build up.
| | |
| --- | --- |
| | Note: Back flush valve (left) and "up to top" fountain pipe (middle) and flexible hose will connect to water pump (right). |
| | |
| | |
| | |
The fire ring is supported by 4 half cinder blocks and one full block. The more blocks - the less lava rock will be needed.
Screen to cover the water basin and support the lava rocks.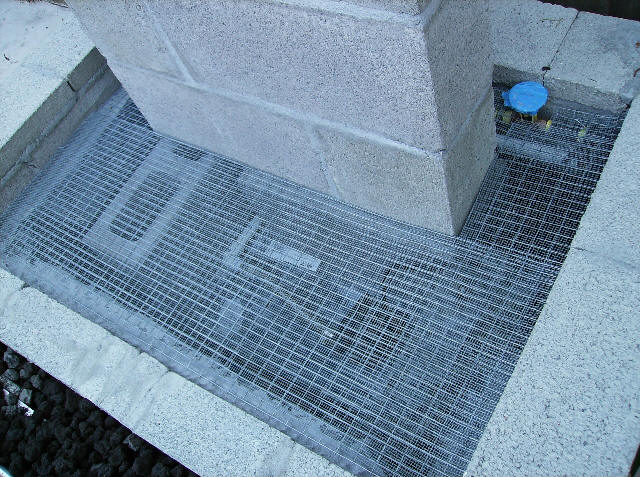 Filling the fire pit lava rocks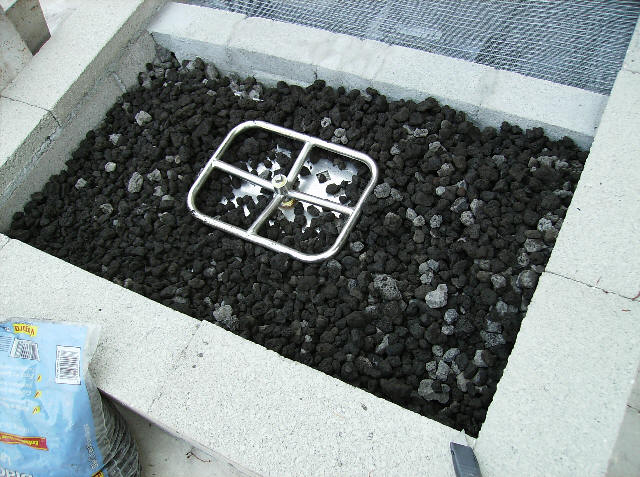 Screen water basin area covered with lava rock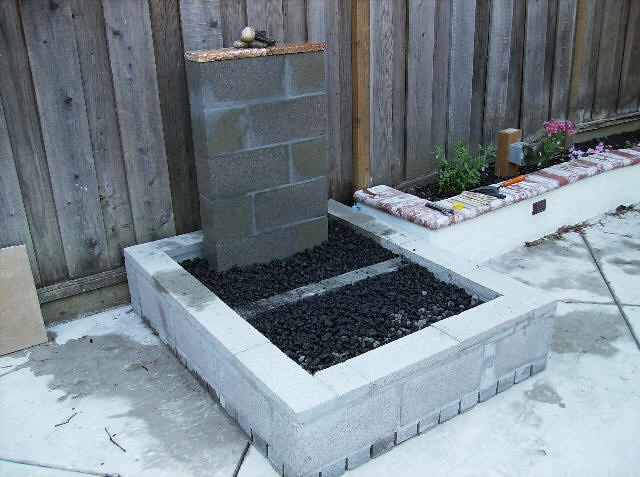 Test run of fire pit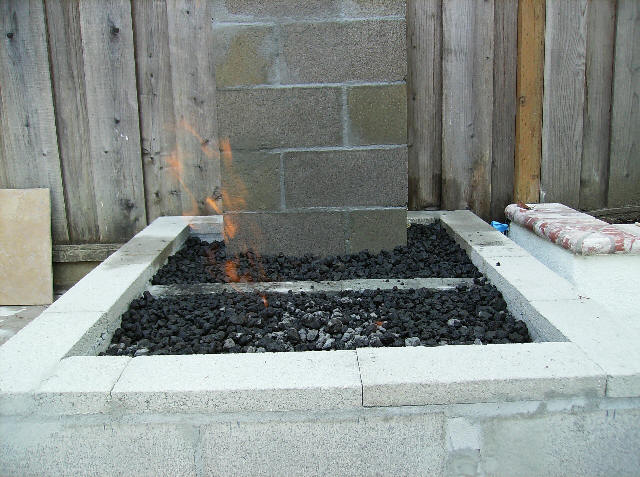 Skinning of the cider blocks with Travertine paver stones
Using off set stone shower tiles to skin the cinder block water fall wall.
Solistone Modern Collection Madrid Series 12 x 12

Features:

Modern Collection Style: Mesh Tiles Tile Size: 12" x 12" (30.5 x 30.5cm) Cube Size: .5" x .75" (2.54cm) Thickness: .375" x .75" (.95 x 1.9cm) Application: Exterior/Interior

Add dimension to walls with the SOLISTONE Modern Collection. A natural split-faced stone, each 12" x 12" mesh-back tile displays an exquisite texture for three-dimensional design, inside and out. Feature walls, fireplaces, backsplashes, bathrooms and bedrooms are just some of the unique places to apply the Modern Collection.
Sealing top of fountain with polyurethane resin
Finished product
| | |
| --- | --- |
| | |
| | |
| Low setting | High setting |